Bill Poole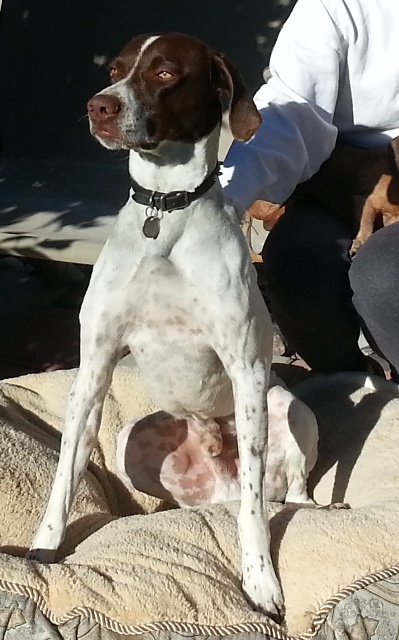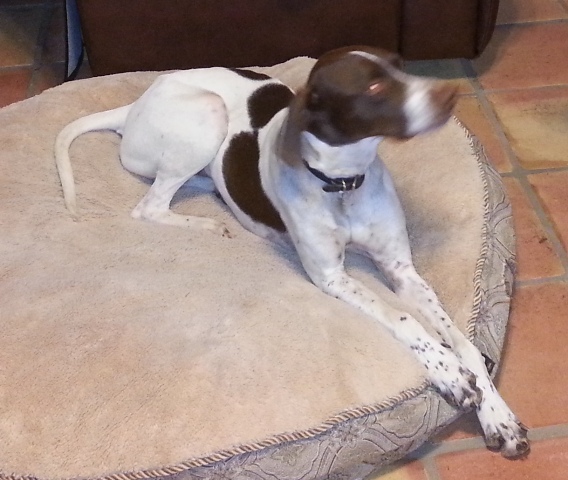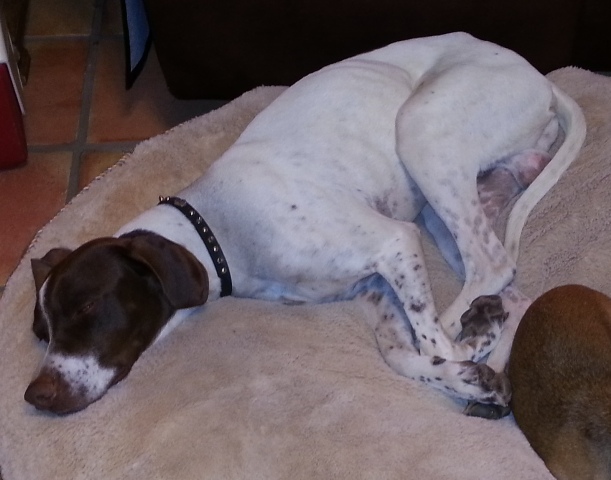 LOST DOG
Male English Pointer Named "Buddy"
He ran away the evening of 28-May near 30th street & E. Gelding. Dr.
He's not fixed, had lost his collar prior to running away. VERY energetic, runs 100mph! (He has run away before, usually comes back, just not yet). See photos, his head is brown with stripe down middle, his body is mostly white with 3 large brown patches on top & right. He ran away, he's lost, probably living with a new family, may even have been stolen! We're hoping someone will find him and return him!

Three of the cutest kids in the world really, really miss him! (Some adults really miss him too!)
Contact: Bill 602-405-0717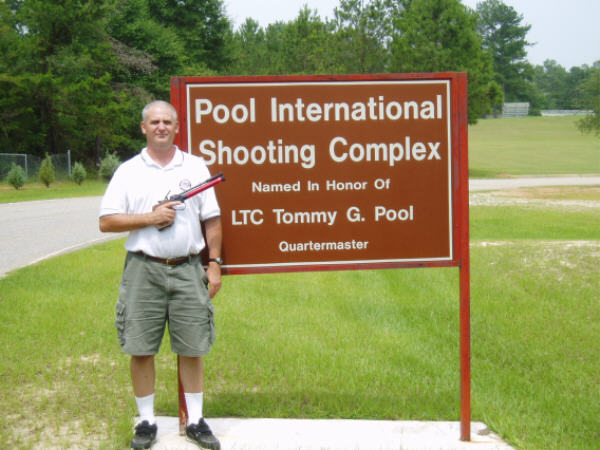 my web service provider has sold the domain "rifleshooting.com" out from under me!!!!
( customer since 1997!) its now some cyber squatting spam site

so look for that site at
RIFLESHOOTING.ORG
and
ARIZONA-RIFLESHOOTING.COM

---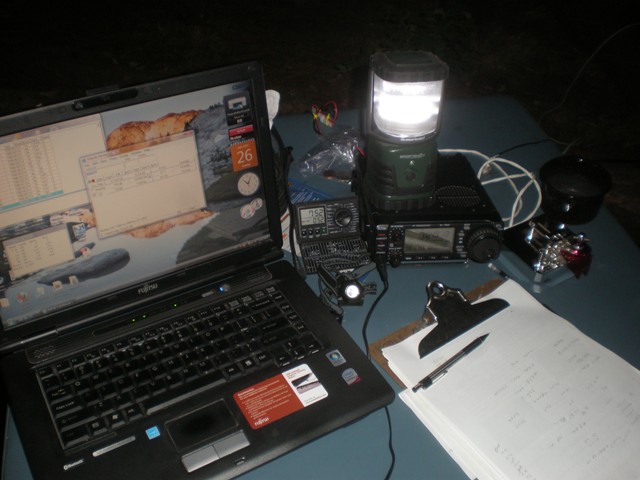 QRP station for FD 2011
34 deg 23.612N, 111deg 24.305W DM44hj 7310'
AA4Q 1B AZ
340 QSOs
---


Accomplishments:
CMP Western Games, 3-gun agg 2nd place 2010
CMP Western Games, 3-gun agg 3nd place 2009
CMP Western Games, Vintage Military Rifle Match winner 2007
USAS 3X air gun, dec-05. results
AZ state Int'l Pistol Championships, Nov 05 - all 5 events.
USA Shooting National Championship, Jun-05, 1st place "senior" 25m Center Fire Pistol.
2004 NRA Sectional, Air Pistol, Silver Medal.
AZ state Int'l Pistol Championships, Nov 04 - 2nd Place, 10m Pistol, 3rd place 25m Centerfire Pistol
USA Shooting National Championships, Jun-04 - 1st place "A" (13th overall) 10m Pistol, 1st place "B", (13th overall) 50m Prone Rifle
US Olympic Team Trials, May-04 - 32nd place, 50m Prone Rifle
Grand Canyon State Games - Feb-04 - Silver Medal - 10m Pistol
Grand Canyon State Games - Jun-04 - Bronze Medal - 25m CF Pistol

1st place Master class, AZ State Palma Rifle Championships 2003
Winner, NM state Service Rifle Championship 2002
President's Hundred (Rifle) 2002
Distinguished Rifleman Badge - 2001
1 Gold, 2 Silver Medals, John C Garand Match, Camp Perry OH
6-time participant US National Championships, Service Rifle, Captain of the AZ state rifle team

CMP Range officer cert
NRA/USAS "Appointed" Rifle Coach. RSO
ASRPA past Vice President
ASRPA past High Power Division Director
2010 President - Phoenix Rod & Gun Club
High Master - Long Range Rifle
Master - High Power Rifle
Master - Smallbore Prone Rifle
"A" - 10m Pistol
"A" - 25m CF pistol
"A" - 50m Prone Rifle

Former officer: Maricopa Rifle & Pistol Club, Ojai Valley Gun Club
Publisher Rifleshooting.org
Numerous Published Articles in Engineering and Competitive Shooting publications.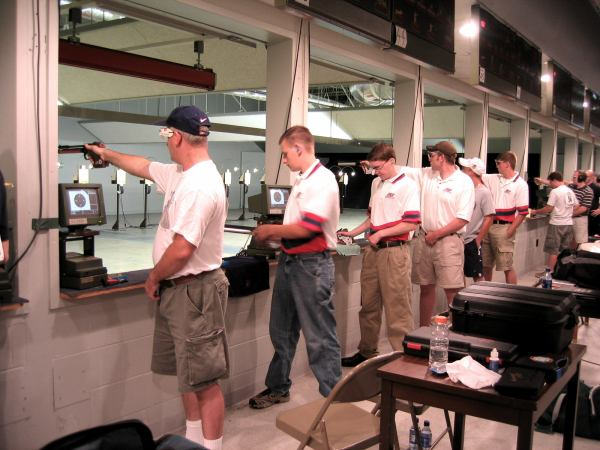 That's me on the left.

---
My Competitive Shooting website is: http://Arizona-RifleShooting.com (name changed!) a web-site that I will maintain as a public service to shooters in and near Arizona.
Olympic Shooting

CITIUS ALTIUS FORTIUS


更 快,更高,更强

---
Other oddities:

Married, 2 grown children

I am an Electrical Engineer speciallizing in RF and power management of handheld portable devices.

Extra Class Amateur Radio Operator since age 17. ._ ._ ...._ _ _._
Speak conversational Chinese, Swedish, Persian, studying Urdu and Hindi in 2008

How's this for a cool picture of a dust storm coming into Phoenix!
I *might* have photographed a UFO. :)

Some of my grandmother's paintings.
My 1998 Business trip to Africa

Suncoast HS, Riviera Beach, Florida Atlantic University, PlatenSkolan Motala

---
卜毕尔


بل پول




बिल पूल



last modified by Bill Poole on 8-Jun-14, 25jun11, 21-oct-10, 30-oct-09, 20-Nov-08, 2-jul-08, 5-Feb-06, 8-dec-05, 6-Jul-05, 28-Nov-04, ©.
back to Bill's homepage.
E-mail me if you are so inclined: bill@poole.com



Bill Poole's personal web-page
Bill Poole
Scottsdale, AZ, USA



o